Transfers/Secondary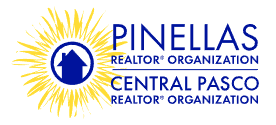 To prevent a delay in the processing of your application, please make sure your license is "current and active" with your broker. You can verify this by searching your license number here: Licensing Portal – License Search (myfloridalicense.com) Click on your name then "View Related License Information". Displayed will be your office license number, status (should be current/active), office name and effective date. If your license is not current and active with the office contact your broker. Your broker can instantly update your information with the DBPR at www.myfloridalicense.com.
If you are coming from another board, we require a Letter of Good Standing from your current or previous board prior to processing your application.
If you are unable to get a Letter of Good Standing, please ask to be provided a letter or email stating the last time you paid dues, and if you have any grievances filed against you.
Please send to: membership@pinellasrealtor.org.
Fees can only be determined once we receive the application and Letter of Good Standing. For an estimate please call 727-347-7655 option 2.
When we have received your application and Letter of Good Standing we will email you an invoice with a link to make payment.
Payment must be made in 2 business days. We cannot complete the application process without payment.
Once we have finished processing your application, you will receive a welcome email that will contain your NRDS# which is your login, password for PRO/CPRO, Stellar MLS, and information on your class requirements. All classes must be completed in 60 days.
Please allow two business days for Stellar MLS to add you to their system.
Dues and fees are not refundable.
For questions on MLS "Only" membership, please contact Membership at 727-347-7655 option 2.