Education & Events Calendar
REALTORS® who learn more, earn more!
Welcome to the professional development, events, and networking opportunities calendar of Pinellas REALTOR® Organization and Central Pasco REALTOR® Organization. We offer hundreds of classes every year from our award-winning program. Visit our class/event Terms & Conditions page.
Master Your Market with SunStats (2 CE)
Tuesday, November 7, 2023 (10:00 AM - 12:00 PM) (EST)
Description
The Florida Realtors® Virtual Campus Series presents Master Your Market with SunStats

What's one way to stand out among a sea of Realtors? By being the market expert, of course! Learn how to use data only available
to Florida Realtors members in your day to day business to win the confidence of your clients. Using the latest tool, SunStats, you will
also learn how to make your own custom charts and infographics to share your market knowledge and engage your clients.
Course Objectives:
Understand how and when to use mean and median, how to calculate and how to draw
conclusions about real estate markets
Know the "Big Three" metrics that define real estate markets, where the data comes from and how to apply them
Communicate what market metrics mean and how to discuss ways that market conditions
impact clients
Identify why real estate data is affected by location, time frame, and price point
Instructor: Jennifer Warner, IDA Director of Economic Development Ms. Warner is an Economist and the Director of Economic Development for Florida Realtors, the state's largest trade association with about 200,000 members. In this role she oversees numerous economic and statistical research projects, as well as provides members with key information on pertinent economic development topics such as opportunity zones and land use.

Florida licensees will earn 2 hours of Specialty CE Credit upon successful course completion.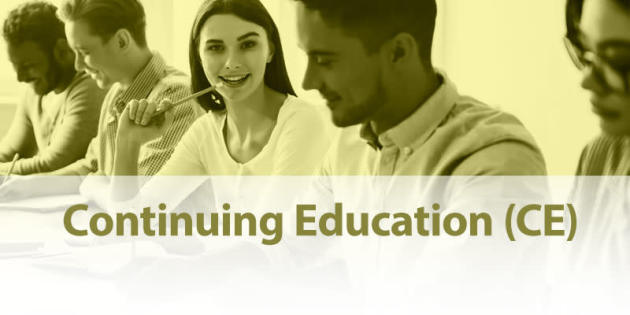 LIVE STREAM via Zoom

Tuesday, November 7, 2023 (10:00 AM - 12:00 PM) (EST)
More than just a calendar
The classes and events listed above represent the efforts of not just a hard-working education department, but an entire association staff, several committees, and volunteer leaders – all of whom are dedicated to building, delivering, and communicating a selection of classes taught by reputable instructors and esteemed special guests. Affordability is always on our minds, which is why we've created programs designed to lower costs whenever possible.
Whether your goal is continuing education, gaining designations and certifications, networking, or strengthening your specialty, you'll find a multitude of options available and friendly guidance along the way. We strongly believe learning never stops, so we aim to serve REALTORS® no matter where they are on their professional journey, from the newly-licensed agent to the seasoned professional. Please visit our PRO/CPRO Education page to learn how we stand out from the crowd.
Education and events policies and terms
All attendees of classes and events (whether in-person, on-location, off-location, or via internet streaming) must agree to our policies and terms, which cover, and are not limited to: refunds, cancellations, no-shows, class misuse, video/photography, waivers, and special accommodation requests. This applies to all classes and events whether or not they are listed on this page's calendar.